ANG's 40th Anniversary Project
From CyberPointers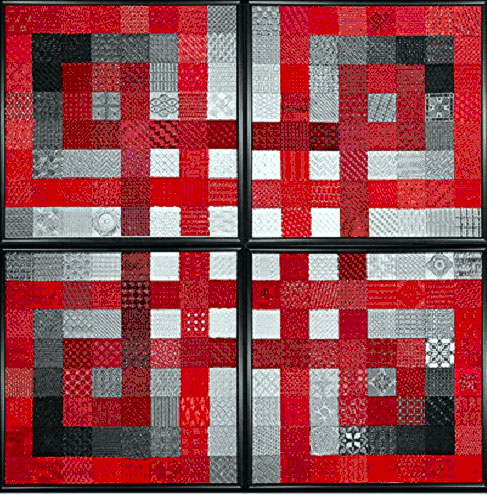 This group of four 12" panels uses a 1930's quilt block as the basis for a dramatic piece. The two intertwining ribbons are in shades of red, one bright red and one burgundy, against a background that shades from white in the center to black at the edges.
Each panel is based on a grid of 64 squares that can be displayed individually or put together to form the overall intertwining pattern. From the 264 blocks, you will find a variety of stitches used in various ways. No two blocks are identical. This book/CD will also make a great resource for stitches on other projects. It is available as a downloadable e-book for $15 or a CD mailed to you for $20.